Hāna Fresh
---
Hāna Fresh with its organic Farm, Nutrition Center and Farm Stand are cornerstones of Hāna Health's mission for community wellness. Focusing on nutritious eating, as an important component of a healthy lifestyle, Hāna Fresh grows, prepares and markets food that supports the health and self-sufficiency of the Hāna community.
Hāna Fresh Helps with Food Security During Coronavirus Shelter in Place
The Hāna Fresh Farm team is working hard to provide emergency food boxes to Hāna District families many of them in need due to coronavirus job losses. We have sourced and packed food boxes for over 300 Hāna families since the shelter in place began. Dates and time for food box pick up at Hāna Fresh are posted on the Hāna Community News.
If you would like to help support our families in need of emergency food boxes, you can donate here.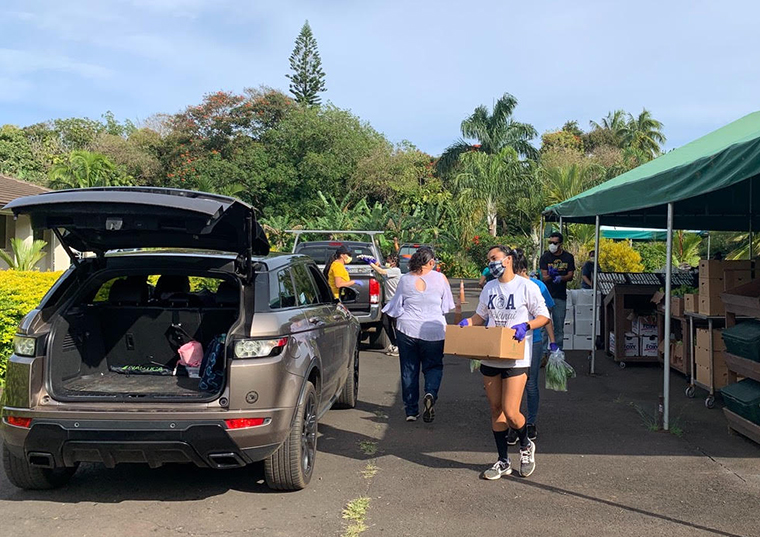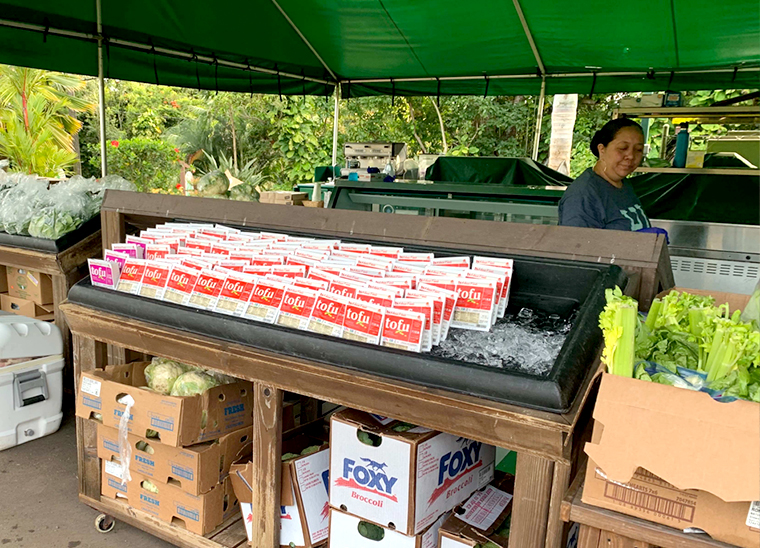 Nutrition is Prevention, The Story of Hāna Fresh
In both the Chronic Disease Management Program and Rx for Good Health, organically grown fruits and vegetables play an important role in helping people get well and stay well. Hāna Fresh with it organic farm and nutrition center are cornerstones of Hāna Health preventive care. As shown in this film made by the Hawaii Primary Care Association, Hāna Health is recognized for addressing nutrition as an integral part of total health care.
The 7-acre farm, located behind the health center, is certified organic and grows over 100 varieties of gourmet quality vegetables, fruits, herbs, and traditional Hawaiian food and medicine crops. Hāna Fresh produce can be purchased at our Farm Stand and is available in select Maui locations – specialty markets and fine restaurants – on a limited basis.
The Nutrition Center with its certified kitchen extends the reach of the farm with meals incorporating Hāna Fresh produce and fish caught in the Hāna waters by local fishermen. Produce and fish are seasonal, even in Hawaii, so the menu changes to reflect the harvest.
The proceeds from Hāna Fresh sales support Hāna Health programs and services.