Health Care Providers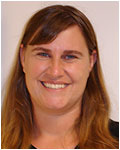 VICTORIA WOLFGRAMM, MD – Family Medicine
Dr. Wolfgramm is a graduate of the University of New Mexico School of Medicine, with undergraduate degrees in chemistry and biochemistry from the University of Colorado. Prior to joining Hana Health ™ , she practiced family medicine at Kauai Medical Clinic, and was on the staff of Wilcox Memorial Hospital and Garden Isle Healthcare long term care facility. She is a member member of American Association of Family Practice and Christian Medical and Dental Association and board certified in family medicine.
Naneo 'o Hana: "It is an idyllic environment, rooted in tranquility and friendly people."
Mana'o : "The parameters of patient care should extend beyond an individual to one's family and supporters for the best results."
AARON ASAY, MS – Physician Assistant
Mr. Asay comes to Hāna from Eagle Mountain, Utah where he assisted in opening the first Family Medicine/Urgent care clinic in the north-central Utah community. He is a certified physician assistant licensed in Hawaii. He brings experience in family practice as well as urgent care. He earned his Master of Science, Physician Assistant Studies at the University of Utah. He was a Captain in the Utah National Guard and served as a physician assistant and was formerly an EMT/paramedic in Provo, Utah. Mr. Asay's parents grew up in Hawaii and now he is getting to share those experiences and enjoy all outdoor activities Maui has to offer with his family.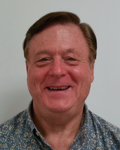 STEVE KOSHEL, MS – Physician Assistant
Mr. Koshel is a certified physician assistant licensed in Hawaii. A key member of the medical team at Hāna Health, he is an experienced physician assistant with a specialized focus on diabetes prevention and education. He graduated with a B.A. degree from the University of Rochester, A.S. degree from Kettering College of Medical Arts, and Masters of Science degree from the University of Nebraska.  He first came to Hawaii as a Navy journalist stationed at Pearl Harbor where he and his wife, Linda, were married.  They traveled to the mainland for his post graduate education at Kettering Medical Center, which included training in orthopedics, general surgery, geriatrics, family practice, and patient health education.  He has worked as a physician assistant, health educator/certified diabetes educator in Mississippi, Florida, Guam, Washington State, and Hawaii.
In 2010 his patients at Bay Clinics in Hilo showed such significant improvement in their diabetes that the clinic was recognized as the leading federally funded clinic in the nation for the most improvement.  He is available to all Hāna Health patients and other members of the community who want to improve and reverse their diabetes and want to prevent type 2 diabetes in themselves or members of their Ohana.
Naneo 'o Hana : "Hāna provides the ideal environment for wellness."
Mana'o : "Education and support are critical to successful disease management. Understanding how one can improve or reverse a chronic condition when linked with the support of family and health team assures that goal."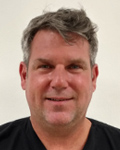 BRYAN WHITWELL, DDS – Dentist
Dr. Whitwell received his dental degree from the University of Oklahoma. Prior to entering private practice he completed a general practice residency at Saint Anthony Hospital where he advanced his training in all aspects of dentistry. After practicing solo for 15 years he is excited to be a part of the Hana Health group of providers. He is a member of the American Dental Association and the state and local chapters.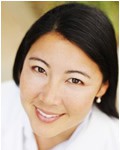 DR. CARLYS HIGUCHI – Optometrist
Born and raised in Pukalani, Maui, Dr. Higuchi is a1998 graduate of Maui High School. Pursuing her dream to become an optometrist, she attended Pacific University in Forest Grove, Oregon graduating with a Bachelors degree in Exercise Science in 2002. She earned her doctorate at Pacific University College of Optometry in 2006. After completing internships in Oklahoma, Alaska, and Washington, she decided to move back home to practice. She is a member of the Lions Club and has traveled to Africa and Thailand as a volunteer to provide free eye care services in remote areas.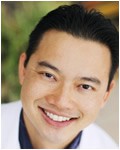 DR. MICHAEL LEONG – Optometrist
Dr. Leong grew up in Nanakuli, on the west side of Oahu He is a graduate of Iolani School, class of 1994. He attended Santa Clara University, obtaining his B.S. in Biology and a minor in Studio Art. He then attended UC Berkeley earning a second B.S. in Vision Science and a Doctorate of Optometry, graduating alongside Dr. Lee in 2003. Dr. Leong completed a residency on cornea disease and contact lens at the State University of New York, Manhattan. He is a member of the Kahului Lion's Club and participates in free vision screenings, locally and internationally.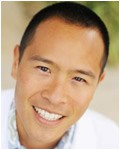 DR. KARSTEN LEE – Optometrist
Dr. Lee was born in San Francisco and grew up in Dana Point, California. He attended UC Berkeley undergraduate on a merit scholarship and earned his Bachelor degree in Biology while playing intercollegiate volleyball. He earned his Doctorate in Optometry from UC Berkeley in 2003 along with fellow colleague Dr. Leong. Dr. Lee has worked in the optical field since 1995 and earned awards in Practice Management, Ophthlamic Dispensing, and Pediatric Vision while at the School of Optometry. After graduation, Dr. Lee began practicing optometry on Oahu. He moved to Maui 2005. Dr. Lee enjoys volunteering for outreach eye missions to third world countries. He has been on 15 international missions and continues to volunteer his time when he can.
---
* Naneo 'o Hana : Hawaiian for fascinating, interesting, enjoyable, relaxing Hana.
* Mana'o : Hawaiian for thought, idea, opinion.