Health Care Providers

Family Medicine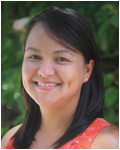 CHRISTINE PRENTICE, MSN, APRN-RX – Family Medicine
Christine Prentice, Family Nurse Practitioner joined our team on January 17th. Christine earned a Bachelor's degree in Nursing from the University of Hawaii at Manoa, and a Master of Science in Nursing – Family Nurse Practitioner (FNP) degree from Simmons University. She is board-certified as a FNP through the American Nurses Credentialing Center (ANCC), and a State of Hawaii licensed Nurse Practitioner. Christine sees patients of all ages and is excited to join our team.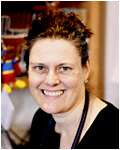 DR. KAMEO SMITH, DO – Board Certified, Family Medicine
Dr. Smith is a Board Certified Family Medicine Physician. She enjoys working in an environment where her broad spectrum of training positively affects the health care of a medically underserved community. In particular, she hopes to always use her knowledge and skills to improve the health of those who are most vulnerable and most in need. Dr. Smith earned her Bachelor of Arts at Occidental College and her Doctor of Osteopathy at Western University of Health Sciences – College of Osteopathic Medicine of the Pacific. Dr. Smith is committed to improving health and wellness in the Hana District and is excited to see patients of all ages. Dr. Smith comes to Hana from rural Colorado where she practiced community medicine for over a decade at a critical access hospital.
OB/GYN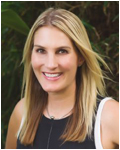 STACY AMMERMAN, DO – Board Certified Obstetrics and Gynecology
Dr. Ammerman was raised in Southern Oregon and received a Bachelors of Science in Biology from San Diego State University and is a board certified OB/GYN. She obtained her medical degree at Lake Erie College of Osteopathic Medicine. Her medical training was completed with a residency in Obstetrics and Gynecology at Harbor UCLA Medical Center in Southern California.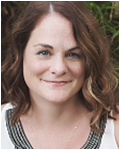 DR. CHRISTY TAKEMOTO, MD – Board Certified Obstetrics and Gynecology
Dr. Christy Takemoto grew up in St. Louis, Missouri. She attended a six year combined undergraduate/medical school at University of Missouri-Kansas City. Dr. Takemoto completed her OB/GYN residency at Illinois Masonic Medical Center in Chicago, Illinois in 2007. She has been in the community of Maui since 2007. Dr. Takemoto is a board-certified OB/GYN with a special interest in minimally invasive gynecologic surgery. She has extensive experience with procedures such as Novasure (endometrial ablation) and Essure (hysteroscopic sterilization). She also performs laparoscopic hysterectomy and hysteroscopic/laparoscopic myomectomy. Dr. Takemoto has interest and experience caring for women with various high risk obstetric issues in conjunction with specialists from Oahu.
Physical Therapy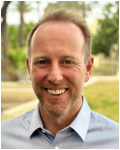 BRENDEN LEWER, DPT
Brenden is a dedicated, attentive and results-driven physical therapist who's motivating and enthusiastic presence encourages top performance from patients and team members alike. Brenden's positive attitude, competency, effective communication and relationship building skills creates trust amongst his peers and those he interacts with. Brenden brings an extensive background in health and wellness, a passion for helping others achieve their goals and encouraging clients to live a healthy lifestyle.
Brenden earned a Doctorate of Physical Therapy from Northwestern University, Feinberg School of Medicine – Chicago, Illinois and a Bachelor of Arts Sports Science & Psychology from Ohio Wesleyan – Delaware, Ohio.
Brenden also eared certificates in Advanced Thai Medical Massage; General Thai Massage, Aromatherapy, & Foot Reflexology from Wat Po Traditional Medical School – Bangkok, Thailand.
Behavioral Health
MARY KAMPAS, LMFT
Mary Kampas, Licensed Marriage and Family Therapists conducts most sessions virtually from Hilo while clients are at Hana Health. Mary has experience working with individuals, couples and families who are struggling with anxiety, depression, substance abuse, relationship issues and parenting challenges. Additionally, she helps clients who are struggling to resolve childhood traumas or past relationship issues manifesting in present-day relationships. Mary earned a Master of Arts in Marriage and Family Therapy from Argosy University.
Dental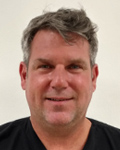 BRYAN WHITWELL, DDS – Dentist
Dr. Whitwell received his dental degree from the University of Oklahoma. Prior to entering private practice he completed a general practice residency at Saint Anthony Hospital where he advanced his training in all aspects of dentistry. After practicing solo for 15 years he is excited to be a part of the Hana Health group of providers. He is a member of the American Dental Association and the state and local chapters.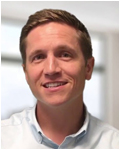 BENJAMIN HANKS, DDS – Pediatric Dentistry
Dr. Hanks is a graduate of the University of Texas School of Dentistry. As a pediatric specialist, Dr. Hanks completed an additional 2-year residency uniquely focused on caring for children up to age 12, including those with special needs of all ages. As a father of five himself, Dr. Hanks understands that raising a child is the most important job in the world. He is dedicated to providing each child with the best care possible.
Optometry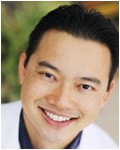 DR. MICHAEL LEONG – Optometrist
Dr. Leong grew up in Nanakuli, on the west side of Oahu He is a graduate of Iolani School, class of 1994. He attended Santa Clara University, obtaining his B.S. in Biology and a minor in Studio Art. He then attended UC Berkeley earning a second B.S. in Vision Science and a Doctorate of Optometry, graduating alongside Dr. Lee in 2003. Dr. Leong completed a residency on cornea disease and contact lens at the State University of New York, Manhattan. He is a member of the Kahului Lion's Club and participates in free vision screenings, locally and internationally.